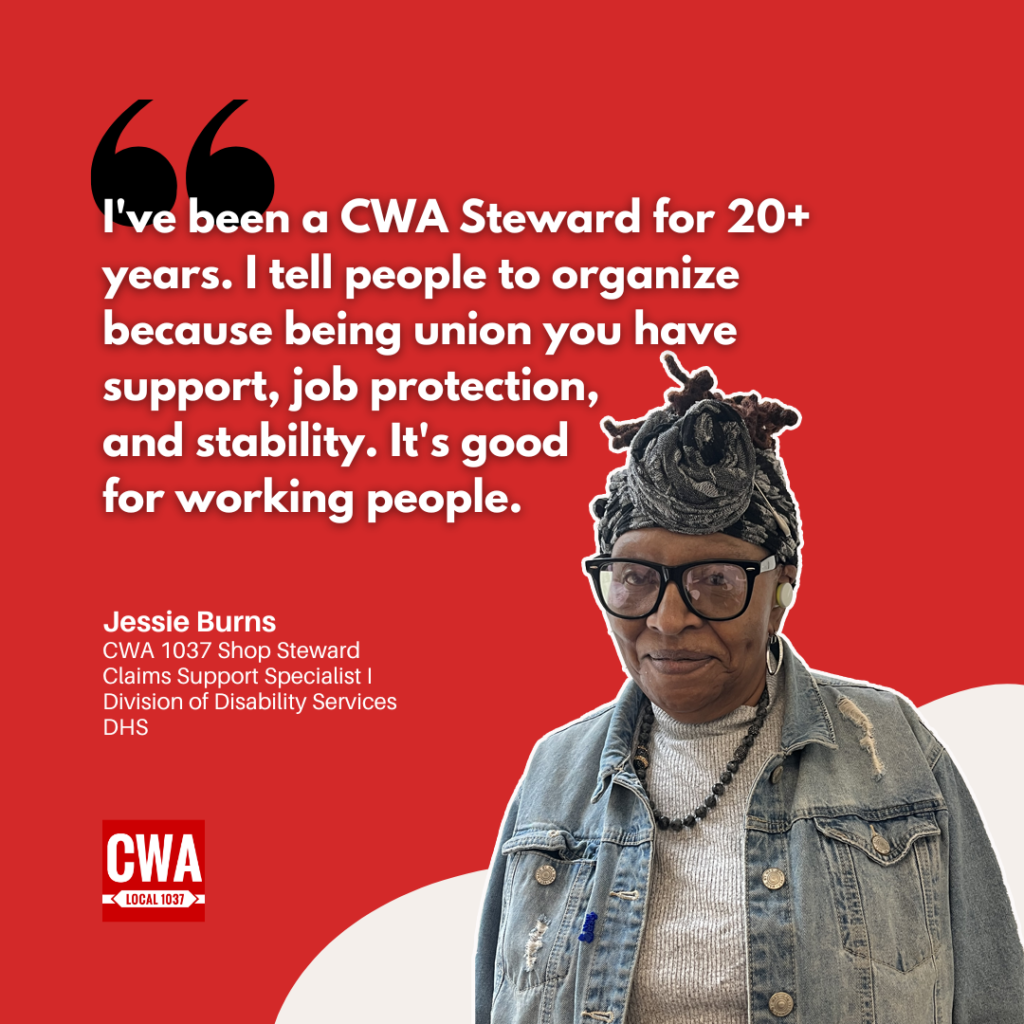 Jessie Burns is a Claims Support Specialist at the Division of Disability Services at the Department of Human Services. She assists people with disabilities who have suffered from work-related injuries and are applying for Social Security Disability Insurance (SSDI). Read more about her work below.
What do you do at DDS and how long have you worked there?
[JB] – I have worked at the Division of Disability Services at 124 Halsey St in Newark for over 30 years. I am a Claims Support Specialist I. My job is to schedule consultant exams for people with disabilities to get medical evidence of their disabilities. I then send the reports to the administrative judge so the judge can make a decision on whether they are eligible for disability assistance, and what kind of assistance.
How long have you been a CWA steward? What made you want to step up to it?
[JB] – I have been a CWA steward for over 20 years. I became one to help my coworkers.
Do you have any tips for members considering becoming a Shop Steward?
[JB] – I just think you should do your best when coworkers come to you with a complaint, or want to file a grievance, for example. Try your best to help them and get all the correct information you can.
Why do you think being in a union is important for working people?
[JB] – I think it's very good. I encourage people to join because being in a union means you have support, job protection, and stability. You know who to contact if you have a problem, and you have more of a voice on the job. It's good for working people. It's been good for me and my family.