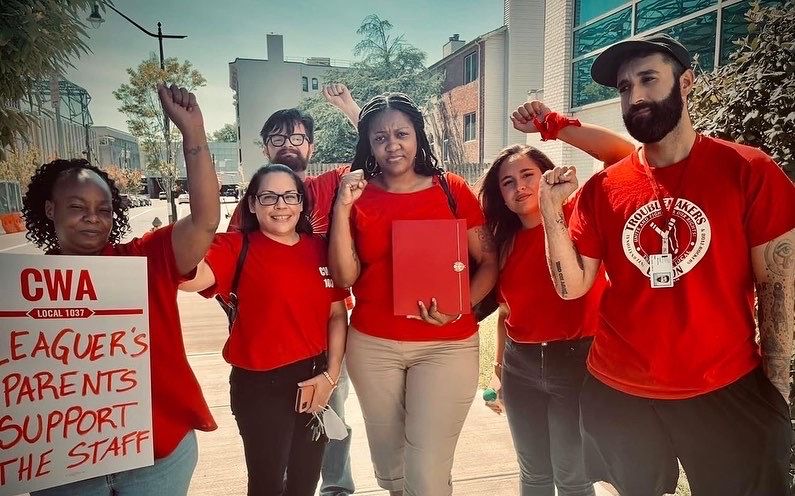 Parents of students at The Leaguers Inc. in Newark, showed up to support CWA 1037 Leaguers Workers as they attempted to deliver an open letter and rally for a fair contract during a bargaining session.
The open letter signed by over 100 parents, asked management to improve conditions for workers in Early Childhood: "Our children deserve a positive and well-resourced learning environment; and a workforce that is happy, focused, and excited to spend their day with our children. Our hope is that management shares this same vision for creating an environment where our children can thrive and grow."
The letter continued, "The reason many of us continue to bring our children back to The Leaguers is because of the relationships we have built with workers."
Unfortunately, management showed parents the same respect they show workers — by refusing to meet with them or accept the letter. Regardless, Leaguers parents continued to show their support for workers by joining in a rally during a bargaining session demanding a fair contract now.