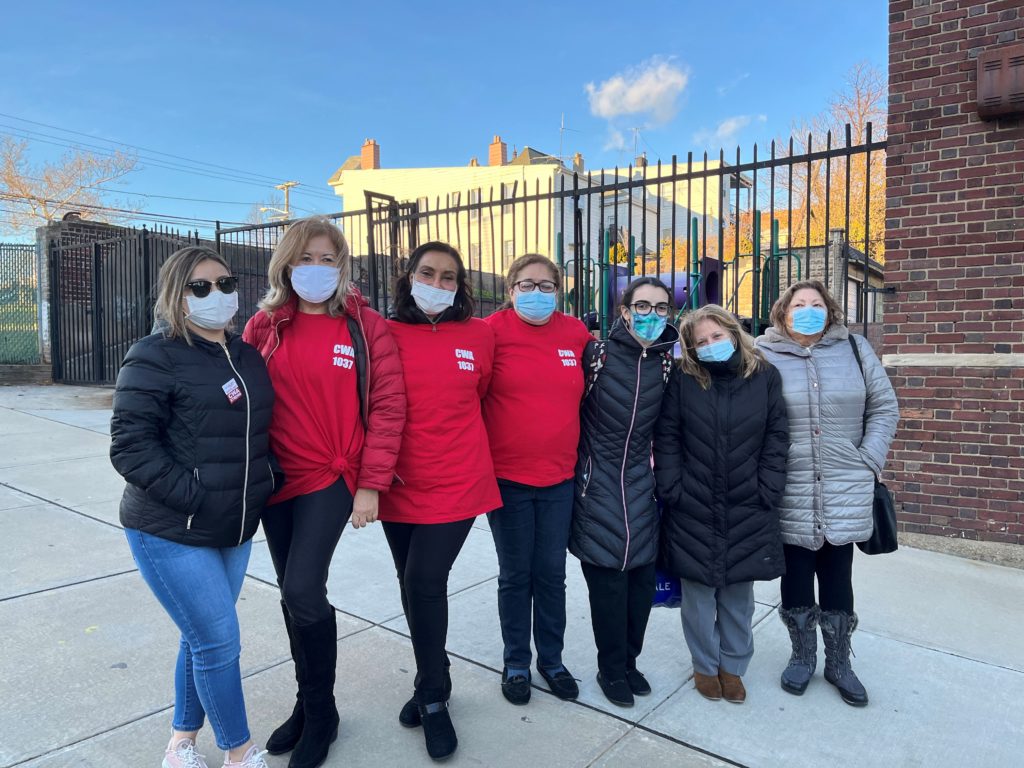 On December 3rd, childcare workers at La Casa de Don Pedro in Newark gathered to deliver petitions to management demanding their rights to breaks be respected. Workers have been unable to take their lunch breaks, even foregoing restrooms breaks due to a staffing shortage at La Casa.
"We have a big problem. Today we were desperate to go to the restroom, but we couldn't because each of us are alone with 14 children, and we can't take a break," said Diocelin Velazquez, a teacher at La Casa. "It's a situation that we need to resolve. We need more staff. The quality of our teaching is being affected."
Childcare providers have been enduring long days at work without relief for weeks; forced to take on roles that are not in their job description, including cleaning the classrooms, and even the restrooms due to La Casa's refusal to hire more workers. "The hygiene is so poor because we need more maintenance workers. We teachers are not just doing our work of teaching, we are doing cleaning work. We are cleaning the floors, the toys because we do not want to receive the kids in these conditions. This does not allow us the time to give them the quality of education that we have been known for at La Casa de Don Pedro," Azucena Delgado, a teacher at La Casa explained.
CWA Local 1037 members along with organizing partner NJ Communities United mobilized to deliver the petition in person to La Casa's Chief Executive Officer Peter Rosario. When workers arrived at the La Casa worksite on 75 Park Avenue, they were informed that Rosario was not in the office, and were therefore turned away. Nevertheless, these workers were undeterred in their appeal to have their rights to breaks respected, and walked to hand in their 37 petition signatures to a manager in another office. Workers chanted in unison, "When We Fight, We Win!"