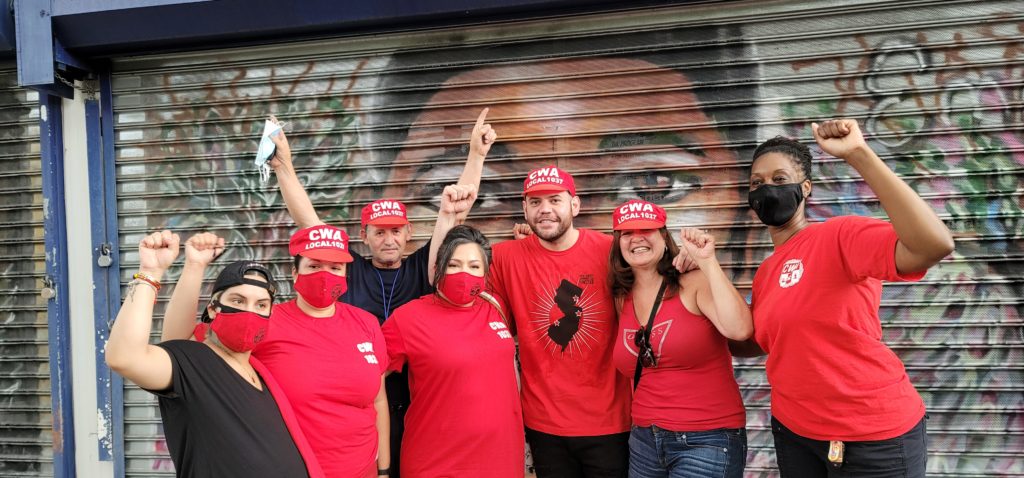 CWA Local 1037 would like to welcome our newest sisters and brothers from La Casa De Don Pedro's Youth, Family, and Health Resources Division! After a long organizing drive, with support for our partners in New Jersey Communities United (NJCU) and Workers in Early Childhood Education Action Network (WECAN), La Casa workers won their union election on August 2nd, as certified by the National Labor Relations Board. The vote count was 15 – 5. 
"It's a big relief. The unity is there. We know that we have the power to make things change so there's a shift in the way we feel at work," Sandra Fernandez, an Organizing Committee member said. "Morale was really low, and throughout this whole entire fight and trying to make this happen, it was an emotional rollercoaster. But now we feel like here we are, we're a union. So now we're ready to take on what we need to take on."

La Casa workers have long endured unfair treatment from management at their worksite. Concerns varied from permanently low wages, lack of days off, working extra shifts without compensation, and humiliation from supervisors. As essential workers, they provide vital services to the youth and families of Newark and are deeply valued by their clients and community. La Casa workers seek to improve their workplace conditions so they can continue to help the community they cherish.
"I love La Casa, and when I say I love La Casa, I mean I love my community. I love what I do. I have been here for 10 years, dedicated my life, and put so much into this organization, that is why I'm here fighting for my colleagues."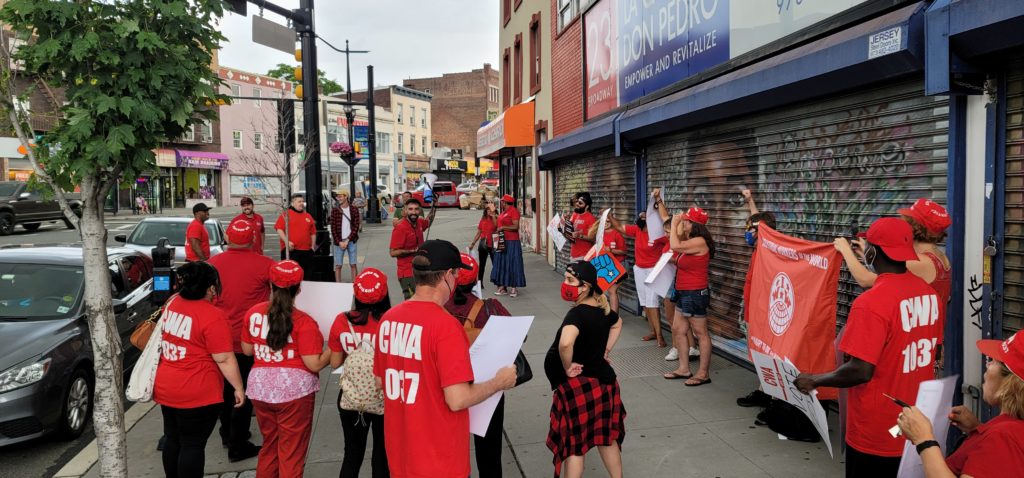 Erika Mojica, a colleague at La Casa elaborated further, "We're workers. We love our job, if not we wouldn't be here. If not, we wouldn't be fighting because we want to continue to be here. All we want is to be respected and to be given what we deserve. We feel proud when our clients tell us, 'La Casa De Don Pedro has helped us'. We feel proud to help our community, but we're not happy at our job because we are not compensated."
Workers organized tirelessly for weeks, despite facing intimidation tactics such as a captive audience meeting. Management also hired a union-busting lawyer. Still, La Casa childcare workers boldly persevered and kept a united front.
"Perseverance is important. There were moments that seemed that it was impossible, but the encouragement by Roberto and Anne [from NJCU & CWA 1037] and others helped. The outcome was way better than I expected it would be," Cesar Solis, Organizing Committee member said.
"It makes me feel great to know that things are going to change, that they [management] must have accountability now. I don't know how long I'm going to be here, but it feels good to have accomplished something for whoever comes after and knowing that they can no longer do whatever they want. They always tell us, educate the public on their rights, and I felt, wait a minute, we're not exercising our rights."
Congratulations to our La Casa workers on the solidarity they have established with their coworkers, and their Union win to improve their workplace conditions.
Watch a video of the La Casa Union Win on Instagram, @CWA1037.