On July 1st, La Casa De Don Pedro workers in the Youth and Family Services Division rallied alongside members of CWA 1037, New Jersey Communities United (NJCU) and the Workers in Early Childhood Education Action Network (WECAN) to unionize their workplace.
The La Casa workers, including the leaders of the Organizing Committee, urged their coworkers to vote 'YES' to join CWA. Their brothers and sisters from other La Casa divisions are already members of CWA 1037 in Newark, NJ.
Workers showed up in CWA red, waved banners, and voiced their concerns, despite being subject to union-busting tactics from management including a captive audience meeting and a loss of job perks.
Sandra Fernandez, a member of the Organizing Committee and a dedicated worker at La Casa for the past 10 years, called for unity. "I am here fighting for my colleagues. I'm fighting for the right for them to get treated with dignity and the respect that they deserve."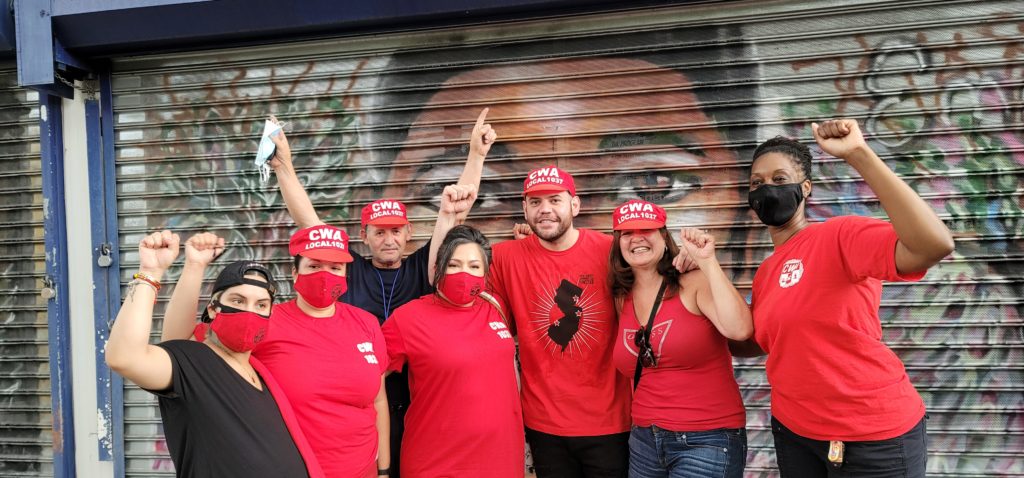 A Union election is currently underway. Ballots were mailed July 2nd and must be returned by July 23rd, after which the National Labor Relations Board will count the votes.
Watch the Rally Livestream Below: